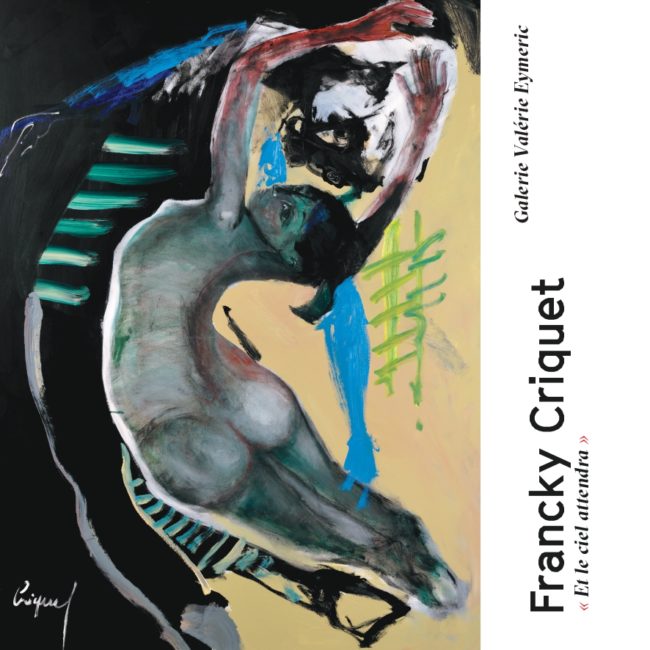 FRANCKY CRIQUET
From 24 march to 14 may 2022
"And heaven will wait"
from march 24 to may 14
For the fifth time Valérie Eymeric presents the works of Francky Cricket substantial and faithful artist of her gallery, in a personal exhibition
The artist gives everything in his canvas, the artist is immoral, expressionist, sensitive. The character intrigues, the work questions.
Francky Cricket is hyperactive and loves to handle different mediums: paper, canvases, ceramics and metal («Grand Cheval» acquired by the city of Angers in 2020).
In this new series of paintings, produced between 2020 and 2022, the artist gives us to see less fiery characters, graceful silhouettes, soft female faces. Hybrids are present because they are one of the artist's recurrent subjects. Humanity so badly beaten…
Death is always on the prowl. The vanities, the scars, the feet, the crucifixes are witnesses to this.
"Le Ciel! Black lid of the great pot Où bout l'imperceptible et vaste Humanité." Charles Beaudelaire
Exhibition opening

24 mars 2022