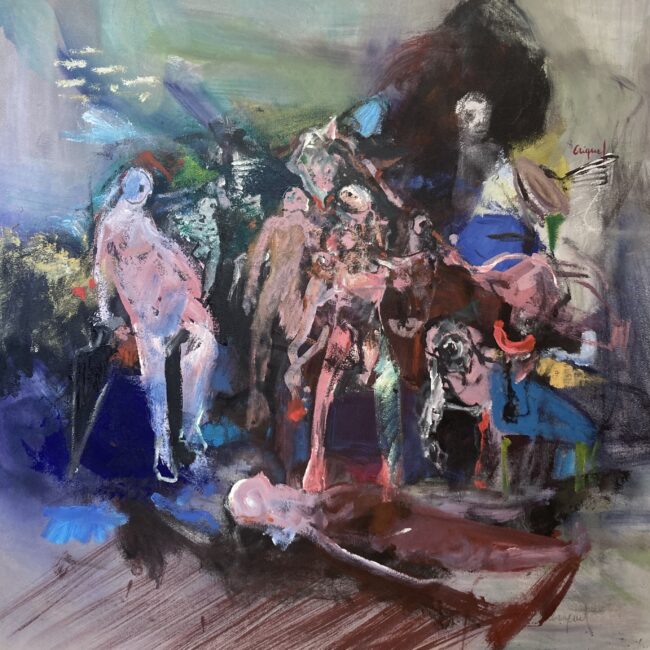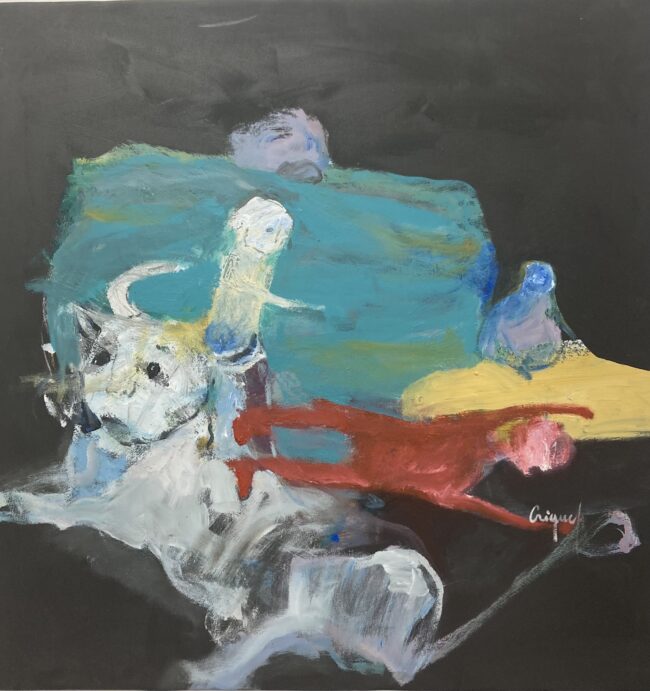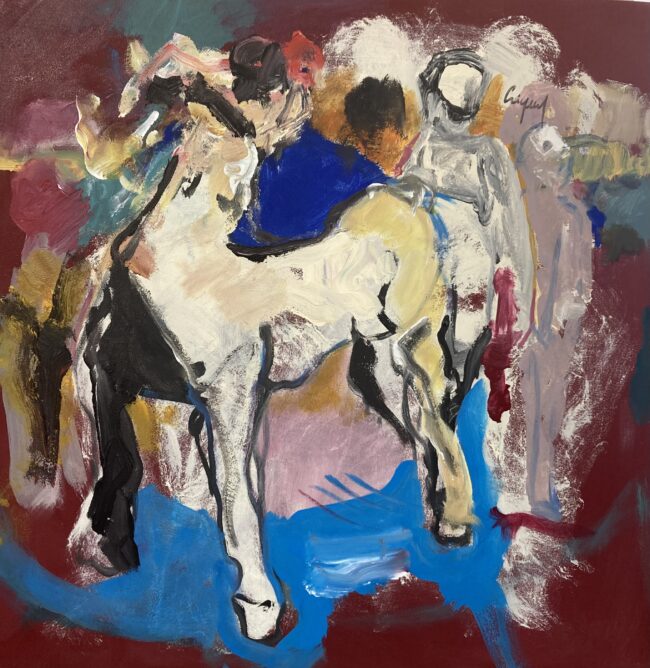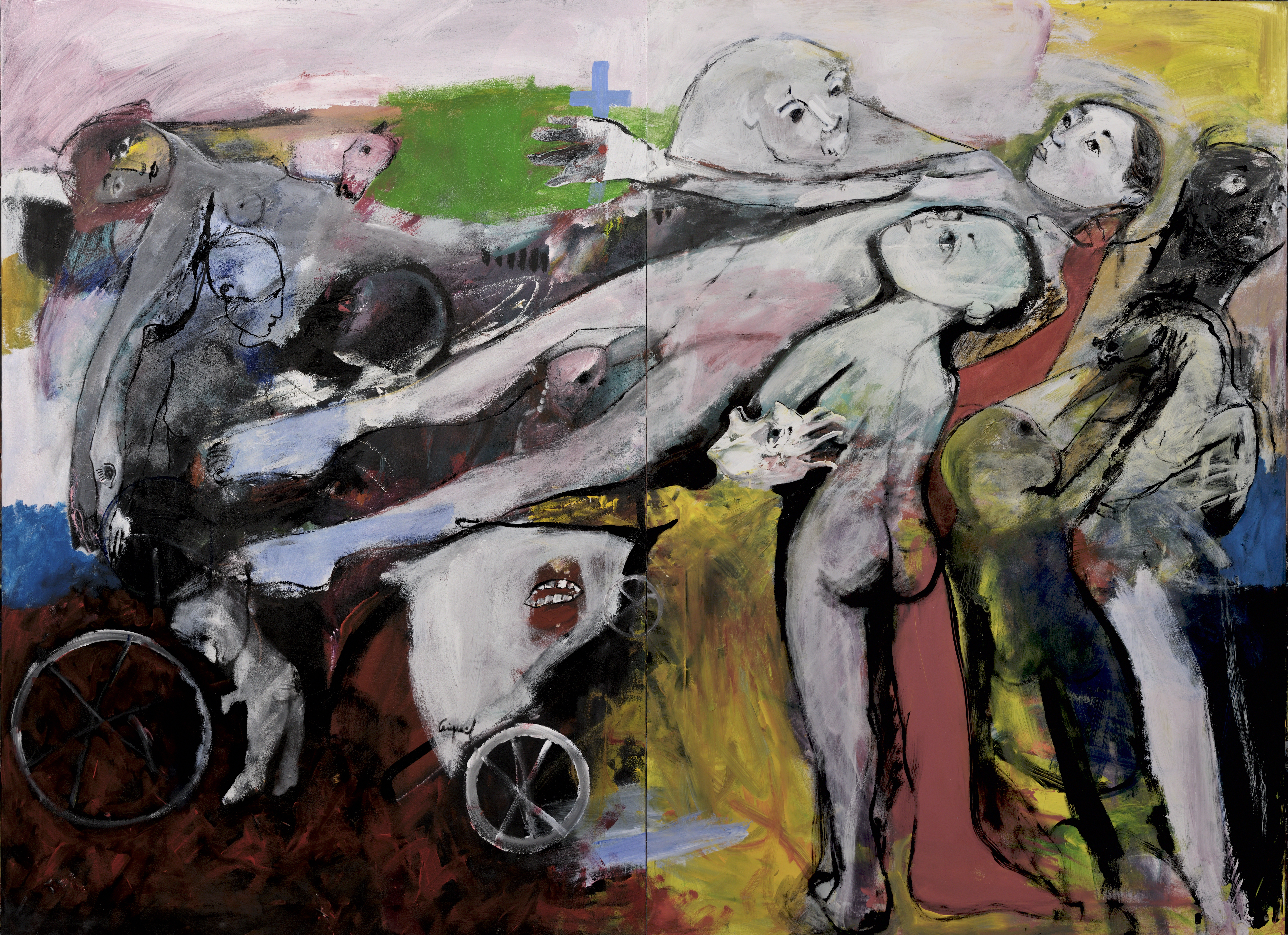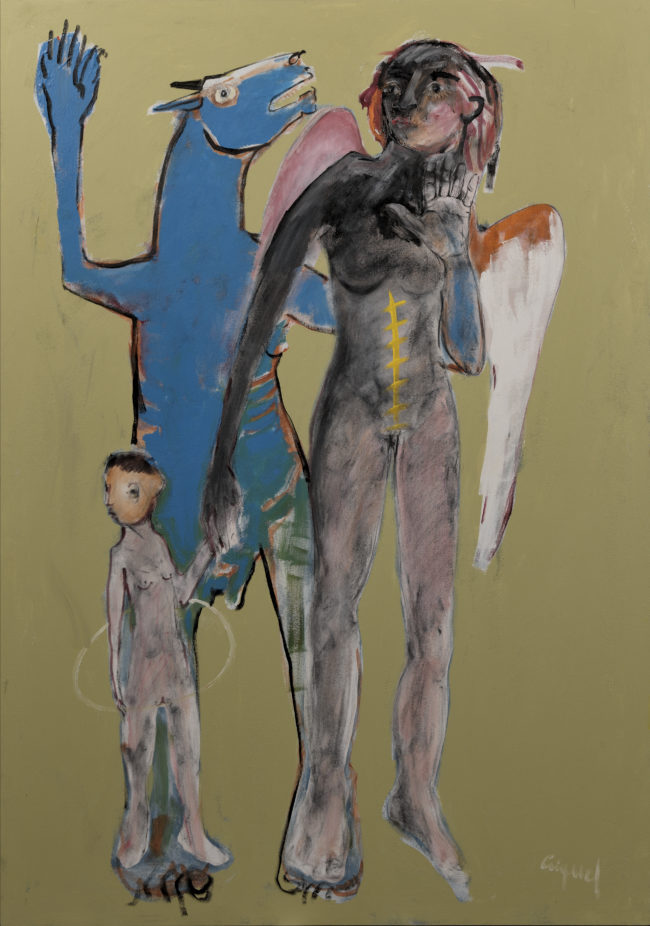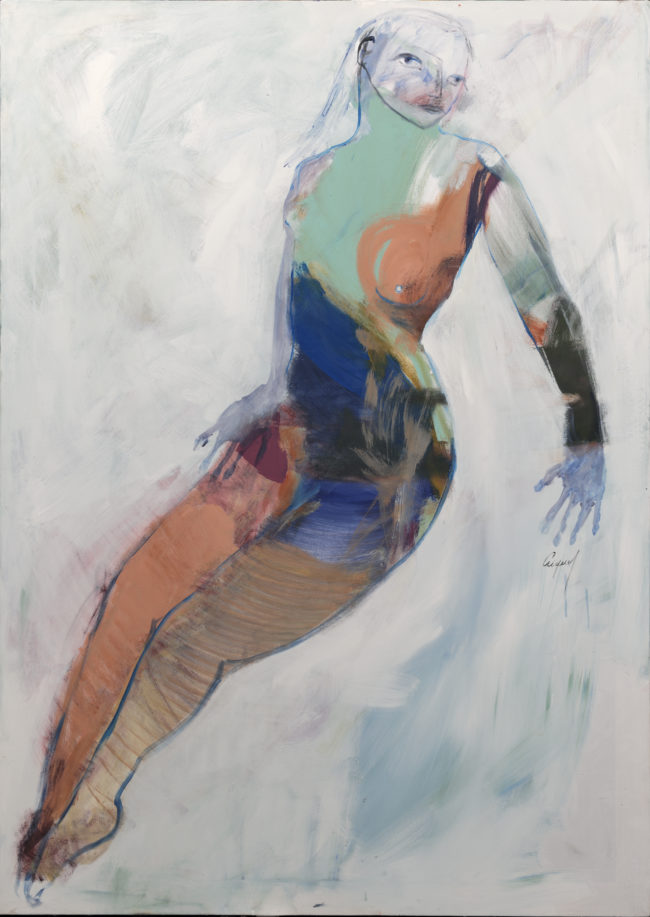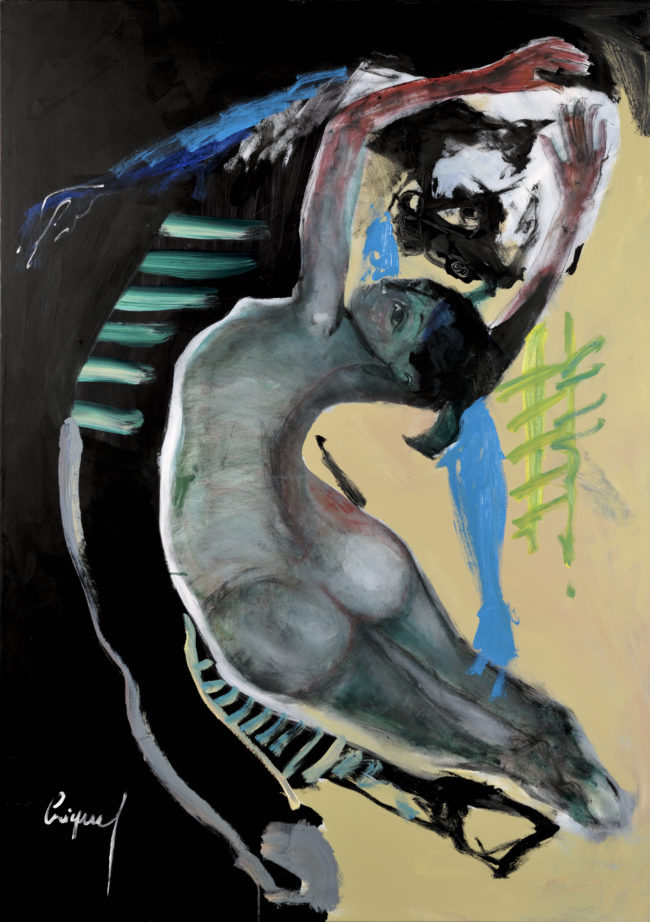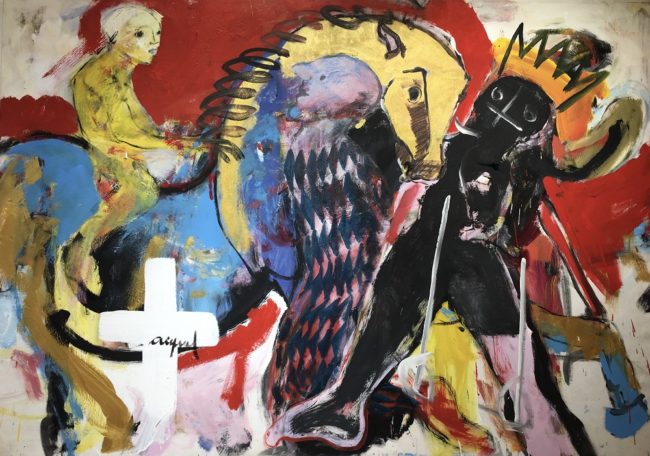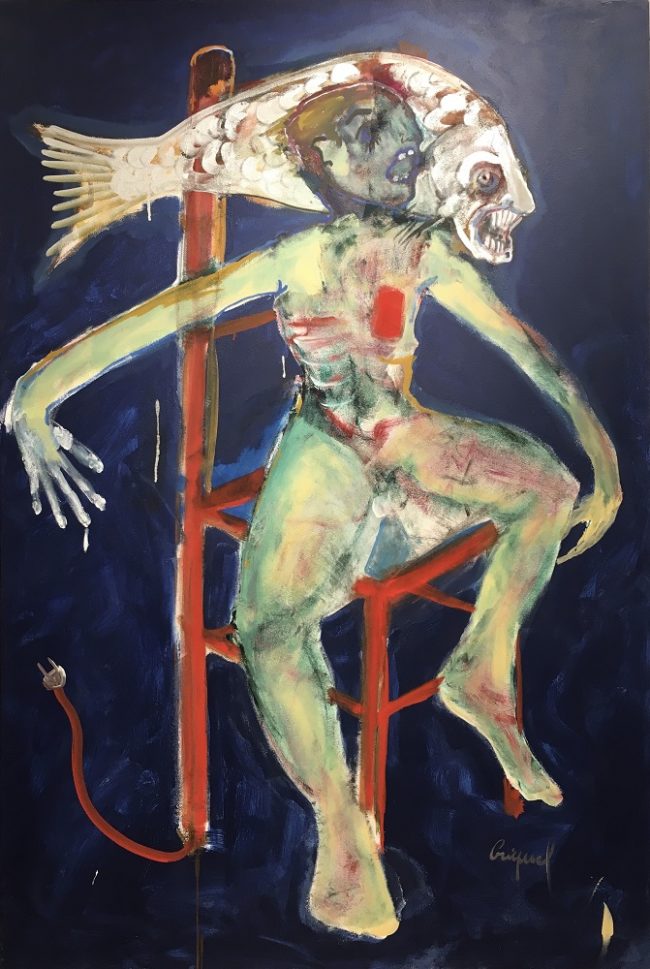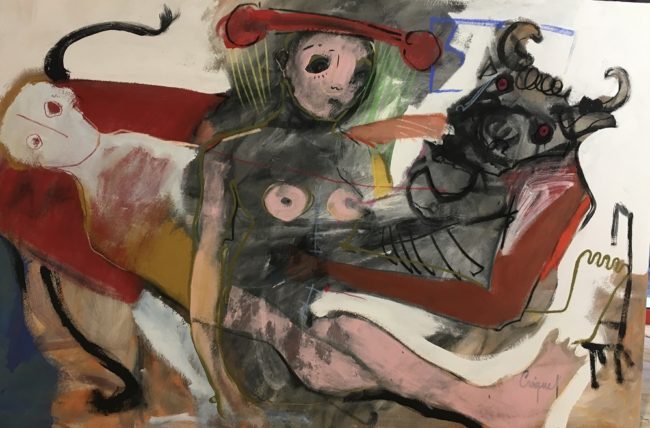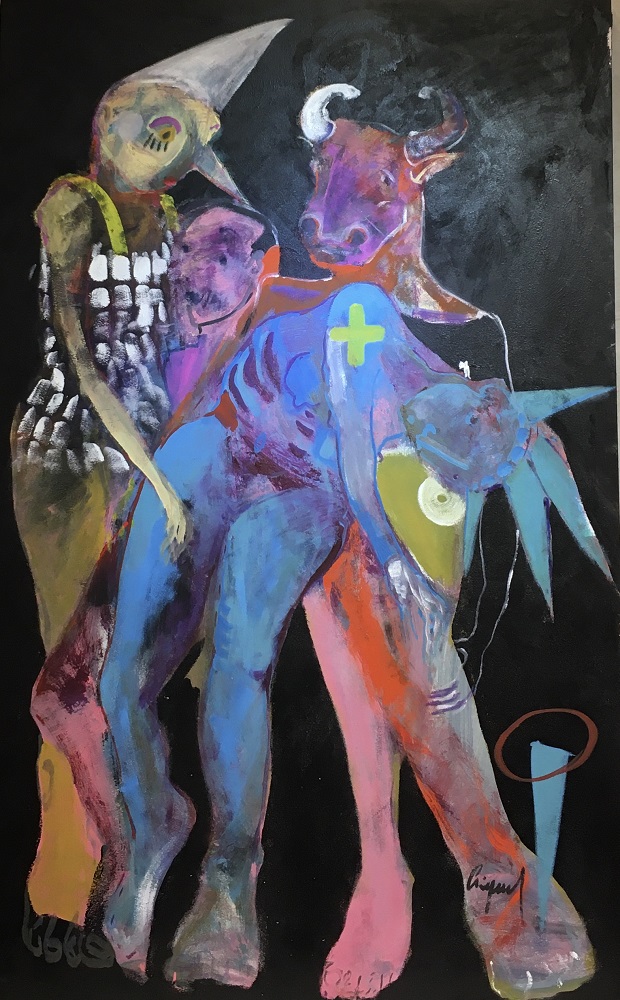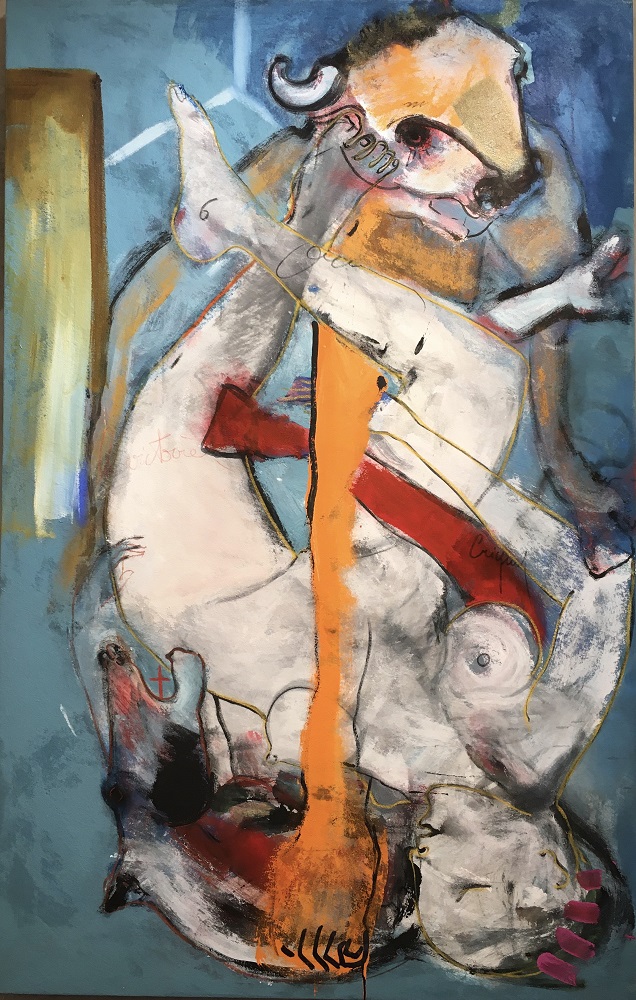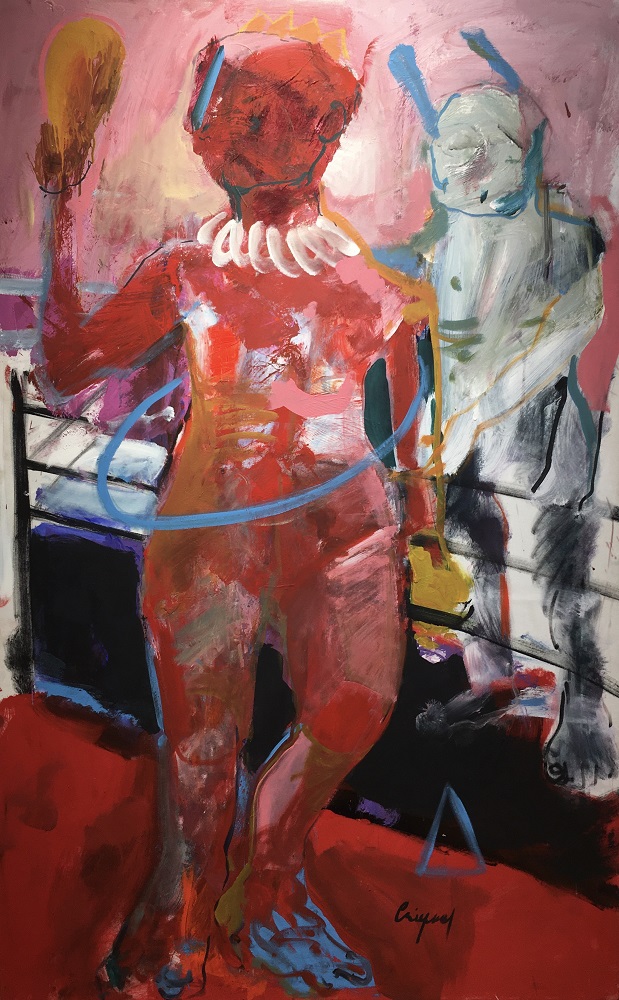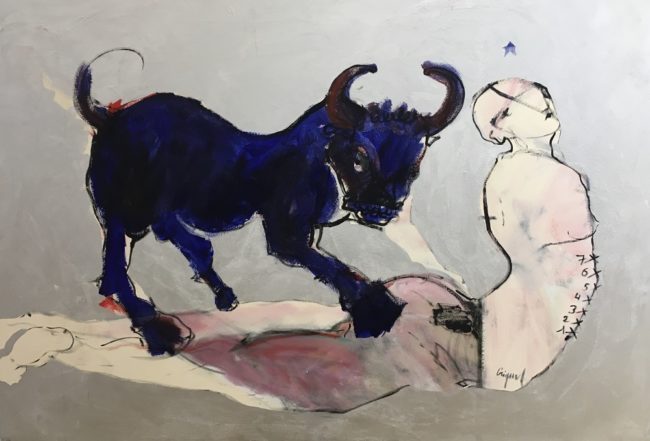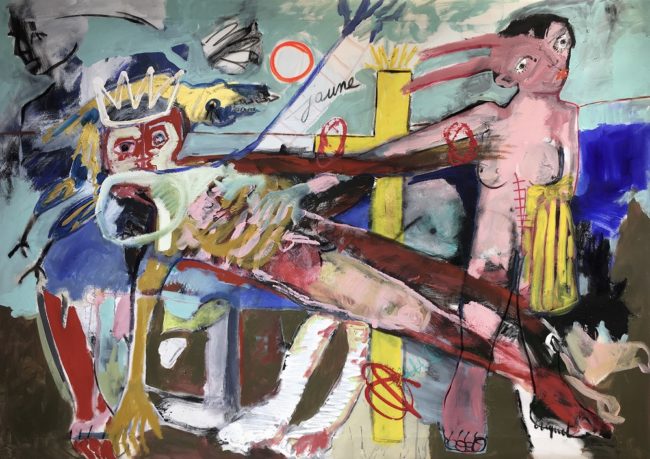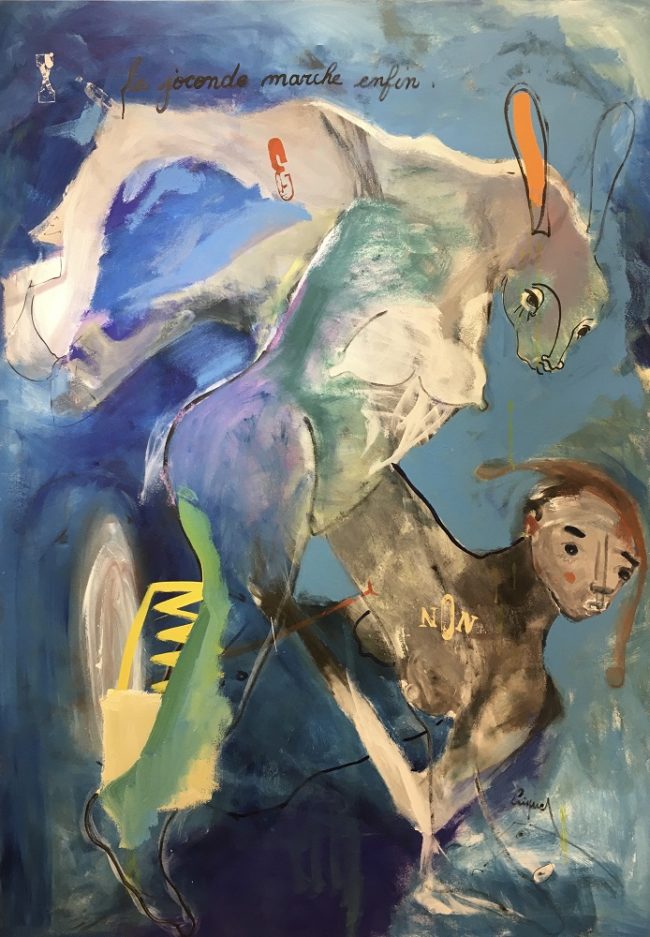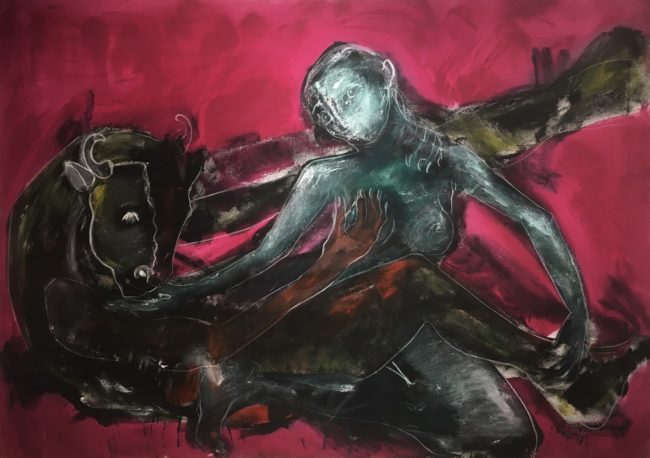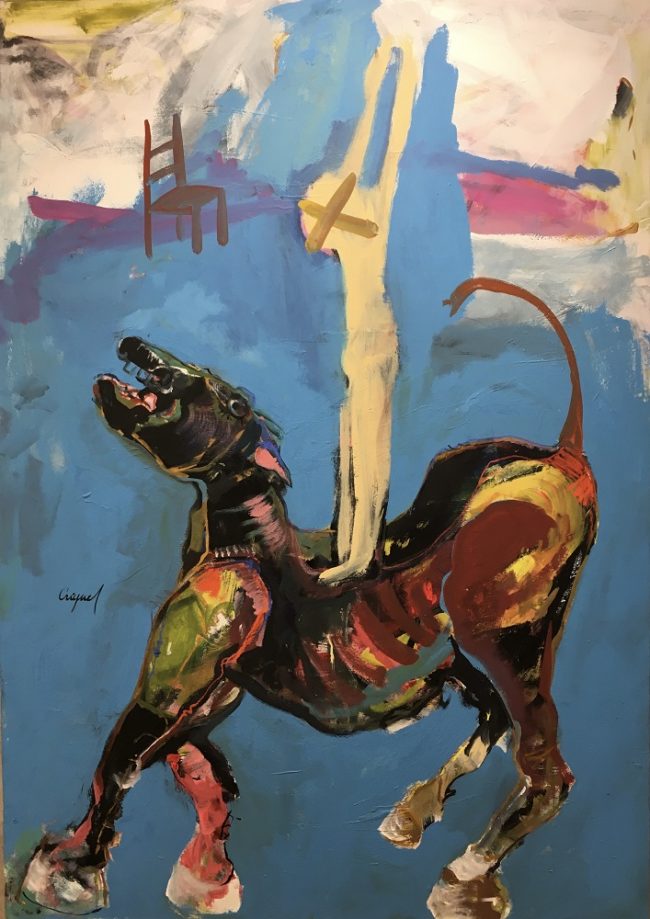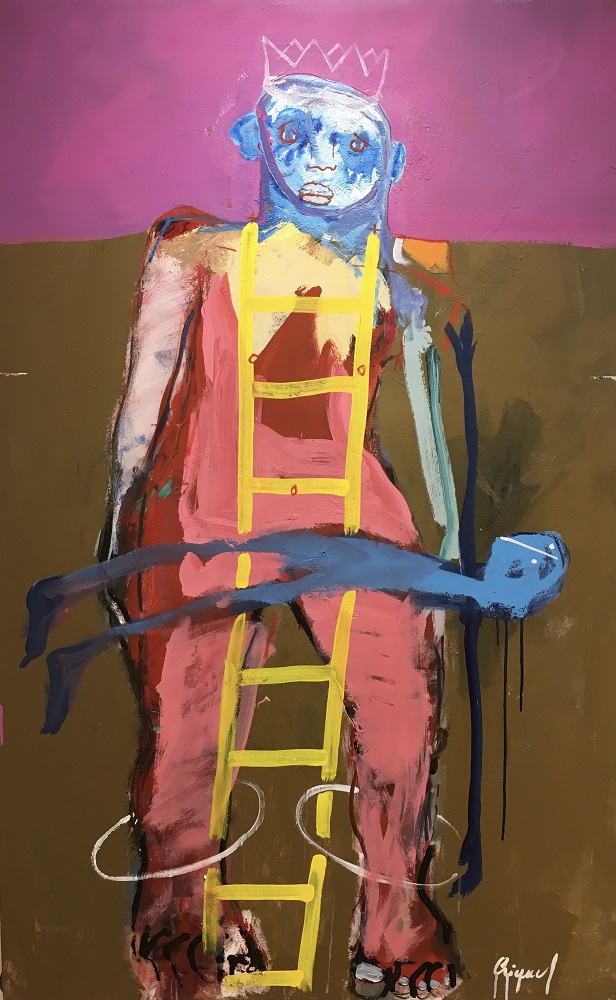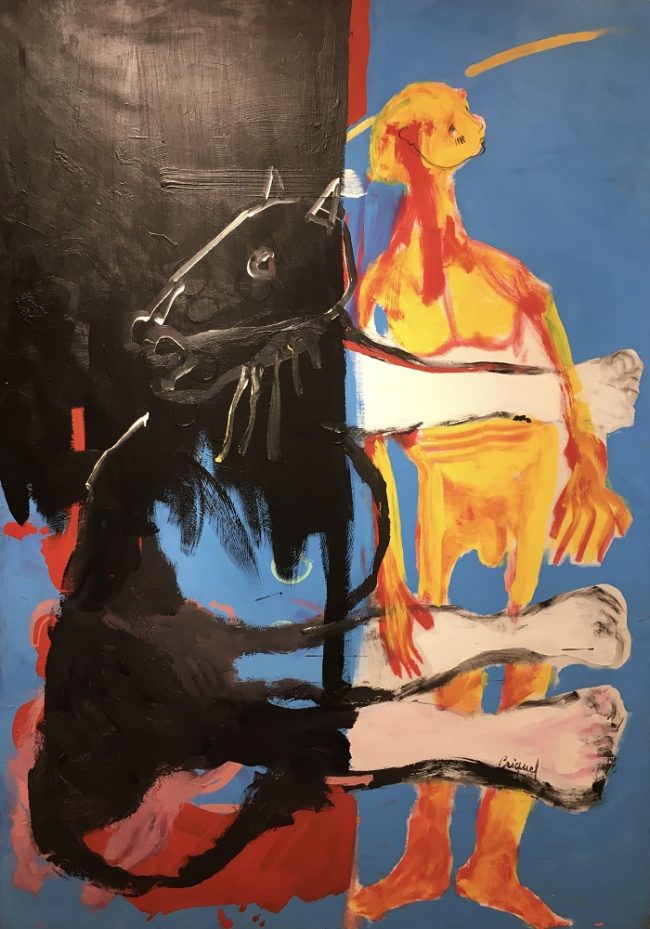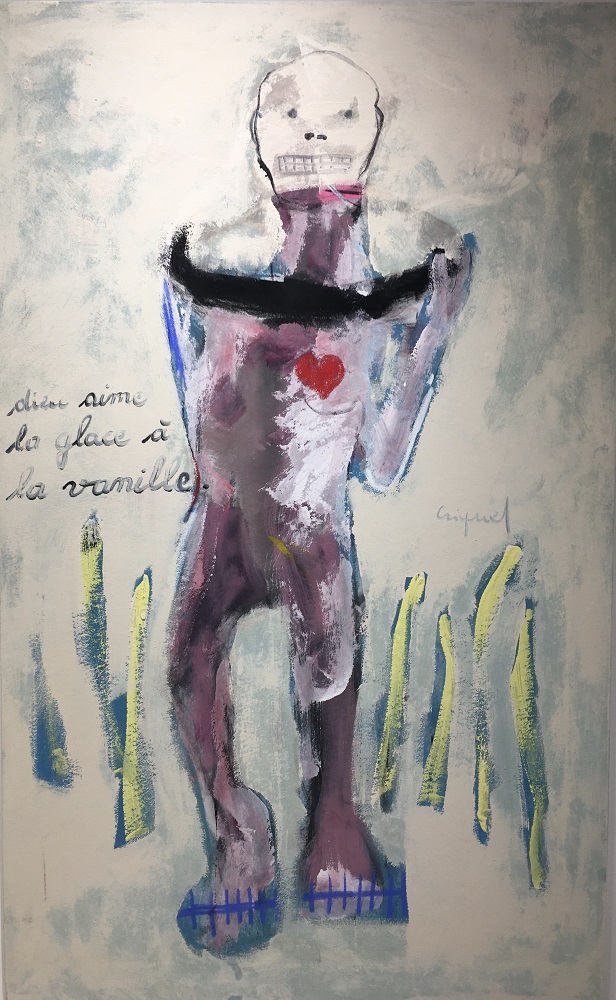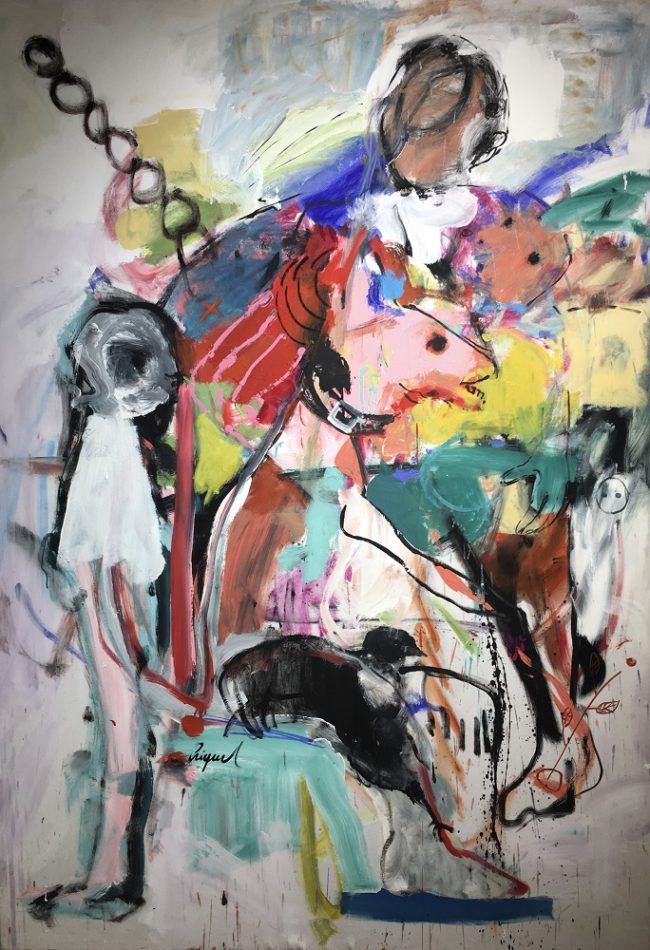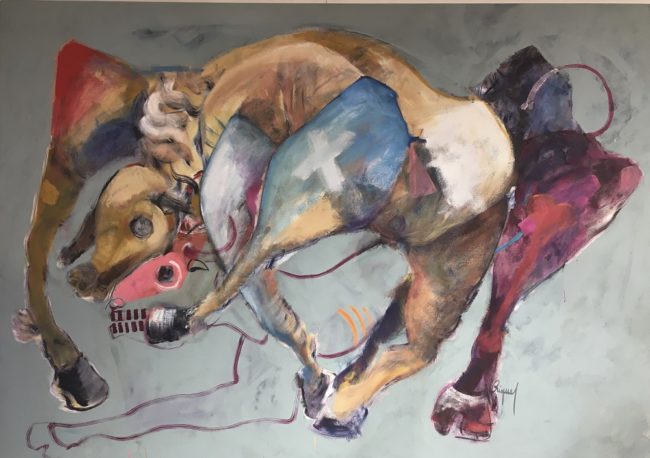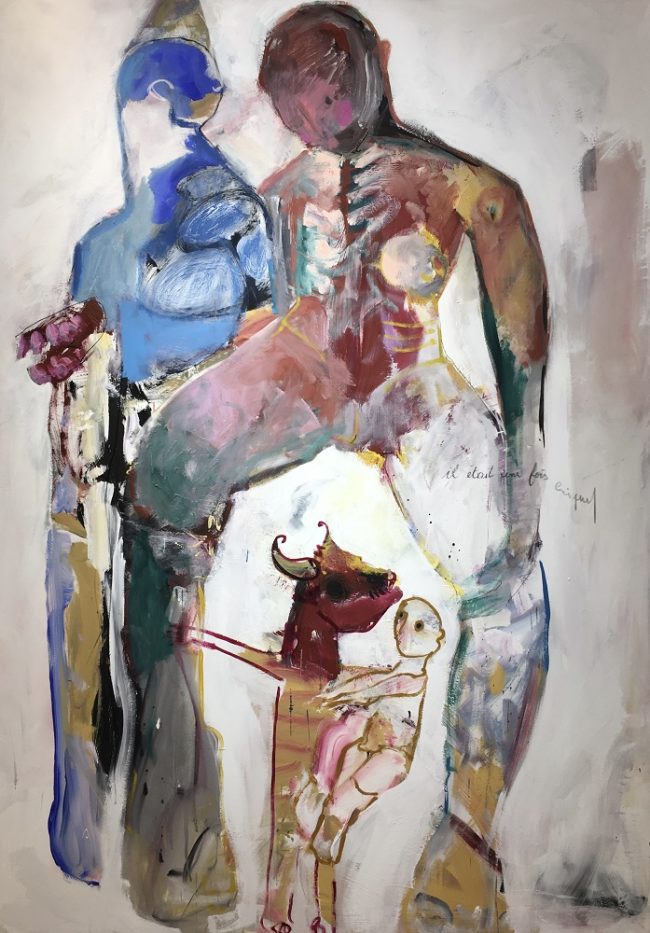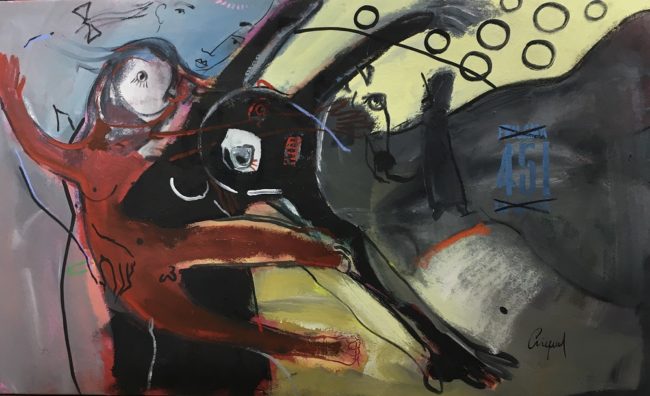 Born on September 19 th, 1968 in La Flèche, Francky Criquet comes from a family of second hand goods/scrap metal dealers and is fascinated by the artifacts surrounding him and namely by drawings and painting. At the age of just ten, he paints a mural at Verron primary school. He paints another for his secondary school in 1980. At the age of twelve, he wins First Prize in the" Young Painters Competition" organised of Le Mans. His free time in given over to writing poetry, short stories and a passion for theatre. In parallel, he draws, paints, sculpts, make ceramics an exhibits his works. After travels in Spain and England he exhibits in Paris, Lyon and Marseille. Starting 2003, exhibitions are organized in various galleries : in Brazil, in The Netherlands, in Italy. Then his work is showed in New York, Miami, Shanghaï, Beijing and Hangzhou. Fourth time at La Galerie. He is one of the most famous artist of La Galerie Valérie Eymeric since 2014.
The artist gives everything in his canvas, the artist is immoral, expressionist, sensitive. The character intrigues, the work questions.
Francky Cricket is hyperactive and loves to handle different mediums: paper, canvases, ceramics and metal («Grand Cheval» acquired by the city of Angers in 2020).
In this new series of paintings, produced between 2020 and 2022, the artist gives us to see less fiery characters, graceful silhouettes, soft female faces. Hybrids are present because they are one of the artist's recurrent subjects. Humanity so badly beaten…
Death always lurks. The vanities, scars, feet, crucifixes that mark the work are witnesses
"And heaven will wait" since March 24 to May 14
Serie : Francky Criquet "Et le ciel attendra" 2022
Year : 2022
Medium : Acrylic on canvas
Exhibitions